Economic Activities
IJCCI functions as an industrial consultant, investment promoter and business facilitator between the Japanese and the Indian companies. The Chamber works in close cooperation with various State Governments of India and the Federal Government in Delhi and with the leading Chambers of Commerce & industry in different parts of Japan. IJCCI has its membership all over India - big, medium and small corporates. IJCCI receives business delegations from Japan and facilitates Business Networking with Indian companies interested in doing business with Japan. The Chamber also organises industrial delegations to Japan, especially with a thrust on SMEs in both countries. It organises a number of economic seminars and international conferences. IJCCI acts as a clearing house of information on trade and investment . It offers leads for export-import trade in select areas. It arranges meetings of business leaders and government officials. It helps in identifying right partners for the right business. It helps screen project proposals for possible joint ventures.
IJCCI serves as a catalyst since 1991 for rekindling Japanese business interest in India in the wake of economic liberalization.
Organizes business seminars, lectures, symposia and one-to-one meets with representatives of the Central and the State Governments for the benefit of Japanese and Indian businessmen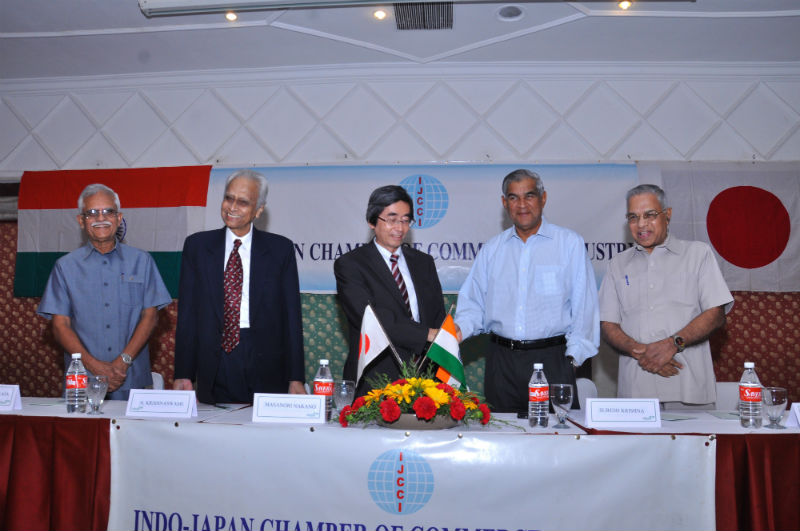 Assists Indian and Japanese businessmen with interpretation and translation facilities when required.
Facilitates interaction between visiting Japanese businessmen and local government officials and nodal agencies, Chambers of Commerce and Business Representatives.
IJCCI acts as an industrial consultant, investment promoter and business facilitator between Japan and India . The Chamber aims to explore possibilities of cooperation between Japanese and Indian Businessmen in various sectors to bring together small and medium enterprises (SMEs) in both the countries.