IJCCI Centre for Japanese Studies
In order to make IJCCI a unique organisation and a Centre of Excellence for Indo-Japan bilateral cooperation IJCCI has set up a Centre for Japanese Studies. The Centre's activities include popularising Japanese art, literature and culture, business practices and management techniques, besides laying the foundation for Research to explore, expound and exploit new areas of cooperation in all aspects of Indo-Japan relations.
The Centre will interact with interested Cultural organizations, Economic bodies and interested Universities in Japan to explore possibilities of intensive cooperation.
The Centre will involve itself actively in strengthening linguistics and cultural relations between Japan and India in cooperation with like minded bodies.
Special lectures and seminars by Indian and Japanese scholars will be organized from time to time through video conferencing at IJCCI or by inviting the Japanese scholars to Chennai.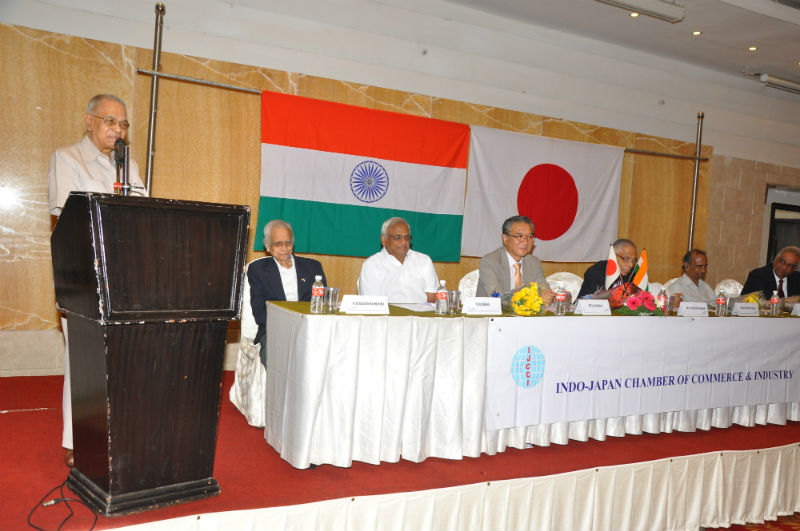 The Centre will organise seminars, workshops etc. from time to time with Management Institutions in Japan and India on Japanese management practices and techniques, both live and through video conferencing facility.
Create a new awareness among student community in colleges and universities about the growing importance of Japan in Indian polity, through planned programmes. Efforts will be made for exchange of students and scholars from Universities in both the countries.
The Centre will publish a quarterly Research Paper by scholars in both the countries with a bearing on Indo-Japan cooperation for the guidance of businessmen, government organisations and academic institutions.